Hi lovelies! You know the drill, if I can find the original author click the picture or link and it will take you right to that person!
1. A lovey lady- Kelly- said that in the summer months to take regular Listerine and put it in a spray bottle and spray the perimeter of your patio or any area that you are in and it keeps the mosquitoes away. I will DEFINITELY be using this one considering the mosquitoes are horrendous this year.
2. For the people who have cats but hate the look of the litter box use this tip from
This Old House
:
Remove the cabinet door's panel and add a tension rod installed in the cabinet to hide the litter.
3. This one is all over Pinterest- and it works. Cinnamon in the sandbox keeps the bugs away. You've got to use a cup to a cup and a half of cinnamon and mix it into the sand, but it works quite well.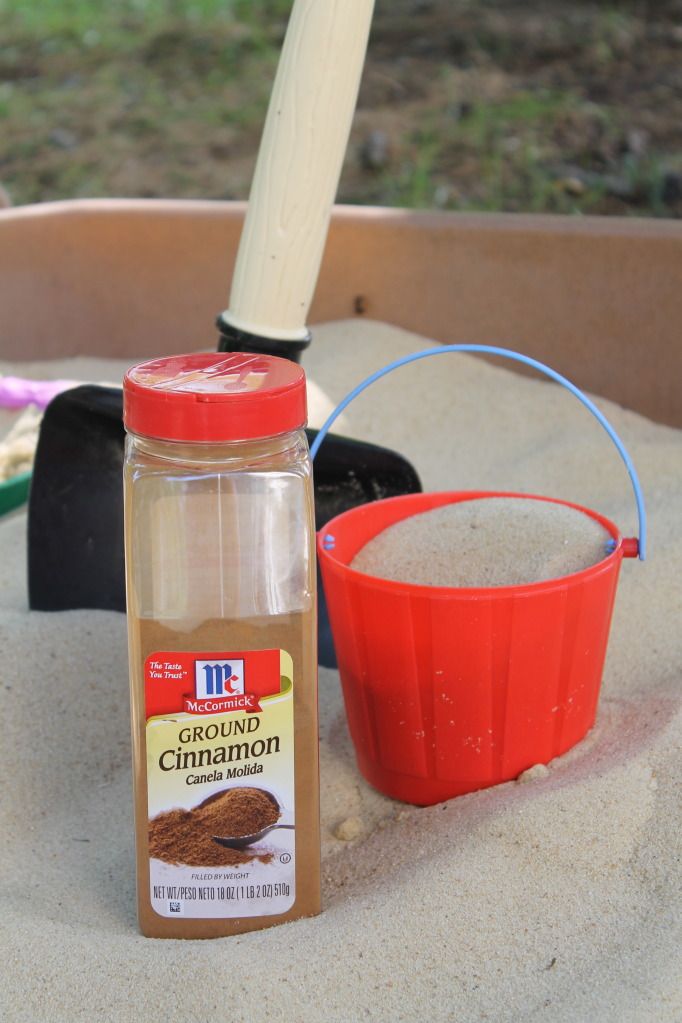 4. I've seen this on Pinterest in various places- bathing your little ones in a laundry basket in the tub to keep them from slipping. It confines them but gives them some room to splash. Now while this may not be the best option for home- it might work really well on vacation. You cant always take the tub with you, but most rental houses have a laundry basket available for you to use.
5. Found this on
The Storage Geek
- fix towel bars to the back of the closet to store blankets.
6. This one came from
My Life and Kids
- and if you haven't gone over to read some of the hilariousness that Anna has on there, you are missing out. Use toothpaste to remove permanent marker from wood floors or tables- works like a charm!
7. Mayonnaise will remove water stains from wood. Water marks come when the wood actually gets dried out. Simply slather on a nice thick layer of Mayo and the oils will recondition the wood. Make sure to let it set awhile, it doesn't work instantly!
8. Did you know you could freeze buttermilk and heavy cream? I certainly didn't until I stumbled upon this pin from
Homestead Revival
who told me I could. Think of all of those recipes that only call for a little bit, and the stores that sell it in pints. Perfect solution!
9.
Village Voices on Kidspot
gives us 30 out of the ordinary beauty tricks- my favorite one being the fact that you can use a bit of baking soda on the oily areas of your hair as a dry shampoo, if you don't have time to wash with regular shampoo. Comb the baking soda through your hair gently to avoid clumps, and then blow-dry with cool air for several seconds.
10. For those cloth diaper users, there is a pretty great storage idea I saw on Pinterest. Use a shoe organizer to hold all of them bad boys on the back of a door. Frees up drawer space and keeps the fluff off of the floor.
11. This one came from my uncle that is a manager of a detail shop at a large car lot. People always come in with horrible bumper stickers on cars and they need them removed. Obviously they have tried many different ways to remove them, but he swears one of the best is just a thick layer of mayonnaise. Slather it over the sticker and let it sit, and the oils will lift the sticky residue right up.
12. Chap stick will stop bleeding from shaving nicks. Just swipe it over the nick and voila!
13. I cant find the original link this came from- so if its you, let me know and Ill link to you!! Until then, Ill just link to the
pin
I got it from. Pinner said: "I was in Ulta today and a sales lady dropped nail polish. They immediately began pouring sugar on it. Did you know sugar makes nail polish clump up and you can sweep it right off the floor? I watched them. No scrubbing at all!"
15. Sarah sent me this tip via email and she swears it works like a charm! If you get some dandruff, you don't need to go buy expensive shampoo just wash your hair with apple juice to get rid of the flakes.
18. A friend who works in the floral industry swears that a few drops of bleach in a vase of water will extend the life of your cut flowers. It prevents the growth of the nasty smelling slime and keeps the flowers looking beautiful.
19. My grandma used to swear that a line of chalk will keep ants out of your house. I found a bunch of those critters in my bathroom so I'll be heading outside to draw a chalk outline of my house. If it doesn't keep the ants out, at least it will show where my house stood before I lysoled it to death!
20.
Snapguide
has a solution on how to hang a sweater so you don't get the crazy shoulder bumps from the hanger. Considering I usually end up re-washing to get rid of them I had to give this one a try!
22. To cool drinks quickly, add some salt and water to the ice. It allows drinks to cool much quicker, which works well when you want something nice and cold and there is nothing in the fridge!
Use a command hook and attach it to the back of the highchair, giving you the perfect place to store bibs. Ive also seen the command hook inside the cabinet door where the baby's food is kept, also brilliant.
27. Save all of the travel sized toiletries we swipe from hotels or buy for trips and toss them in a pretty glass jar in the spare bathroom for guests to use. Makes people feel at home and makes you look like a terrific hostess :)
That's all for today lovelies- keep sharing your tips and tricks with me :)